Episode 10 finds us in the rewilding project at springtime during our old English longhorn cattle calving season, with Knepp's splendid stockman, Patrick Toe. We discuss everything from habitat creation and animal behaviour to dung, cattle round-ups and animal health. And Pat's desire for a big ship's bell.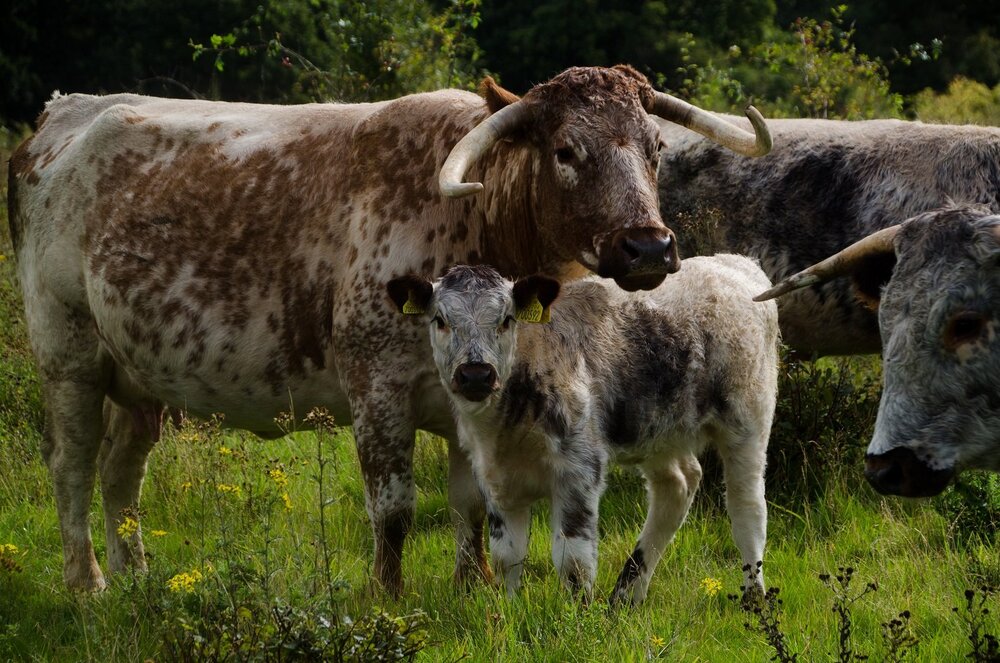 For more information about the old English longhorn as an important herbivore at the Knepp Rewilding Project please visit our website.
If you've not tried our delicious Knepp Wild Range meat before, do take a look at our website where you can place your order. When you are enjoying your slow-grown organic, pasture-fed meat you are contributing to a landscape that is rich in wildlife and, most importantly, the Pat happy-o-meter. If Pat is happy then the cows are happy too!
Huge thanks go to Pat for taking time out of his busy calving season to talk to us about his beloved herds. This podcast wouldn't have been possible without the support of some very talented people so many thanks go to: Lia Brazier for the beautiful artwork, Mat Davidson for the wonderful music and the fantastic Ian Bunn for his patient editing skills. And many thanks, as always, go to Sideshow Dave for his ideas, support and ongoing enthusiasm!