March 20 is World Rewilding Day! Join us in celebration of the power and promise of rewilding…
Since we allowed nature to take the driving seat at Knepp, rewilding has produced astonishing wildlife successes and offers solutions for some of the world's most pressing problems – like soil restoration, flood mitigation, water and air purification, pollinating insects and carbon storage.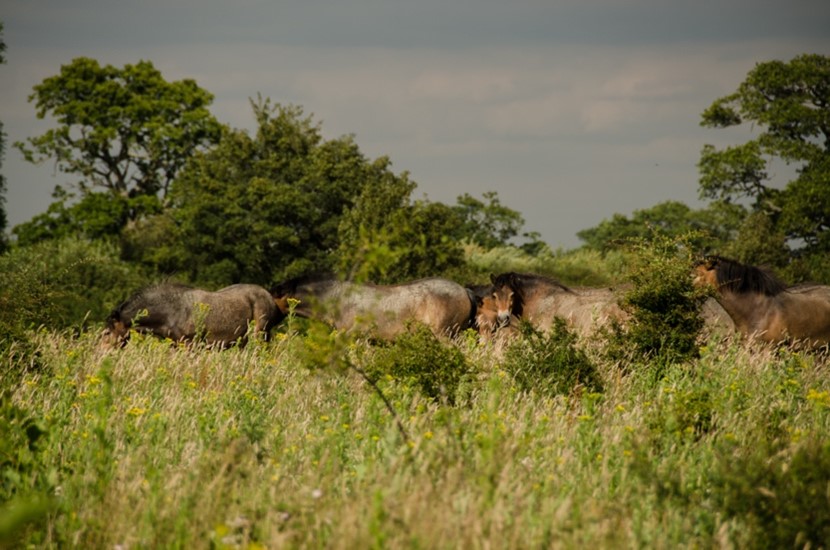 Here, we've witnessed the return of a plethora of endangered species, from rare dung beetles and the 'extinct' large tortoiseshell butterfly to red-listed nightingales and turtledoves. Each year, our surveys show that biodiversity at Knepp continues to increase– a beacon of hope showing that, given a chance, nature is quick to recover.
50 male nightingales were counted singing from Knepp's billowing hedgerows and patches of scrub last year – a stunning increase from fewer than seven prior to rewilding.
It was also a fantastic year for bird ringing. We ringed 280 whitethroats alone, showing our rewilded scrub has one of the densest populations in the UK.
We're using satellite tracking to monitor the migration of some of the rarest bird species from Knepp, including 4 turtledoves with the RSPB, 2 cuckoos with the BTO and 11 juvenile white storks with UEA.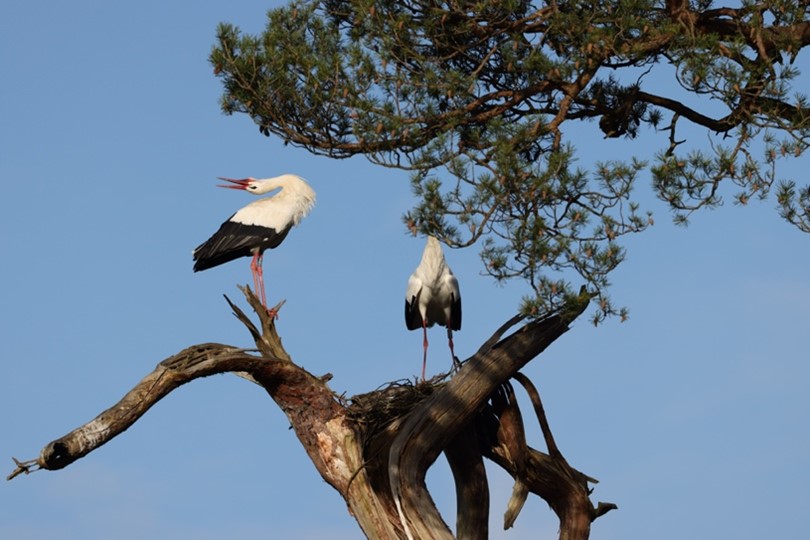 The reintroduction of keystone species to our rewilded landscape is helping to propel nature restoration even further. As we speak, the first white storks to breed in the UK in 600 years are bill-clattering from 11 different nests, and our two Eurasian beavers, Banksy and Brooke, could well be preparing for the arrival of their first kits. As another hot summer approaches, their wetland kingdom will provide vital habitats for other wildlife. Each and every success has a cascading effect.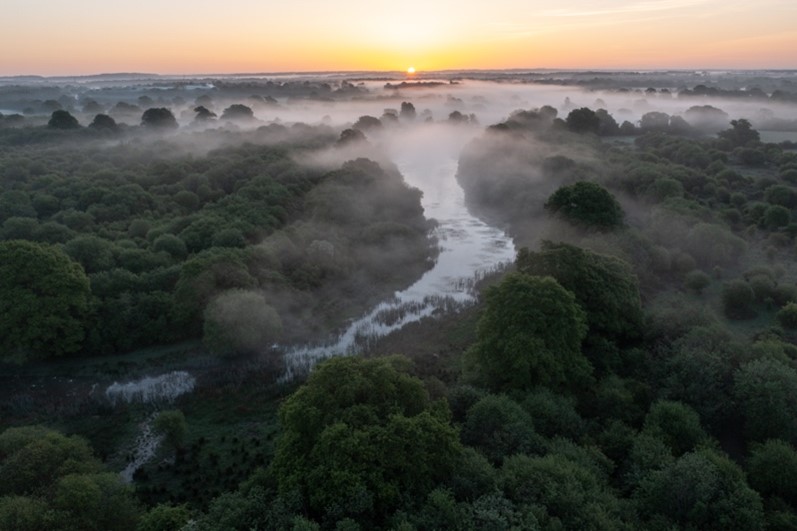 It's with monumental pride that the success of rewilding at Knepp means we can now look beyond our boundaries and support nature recovery further afield. The Knepp Wildland Foundation (KWF) was founded to galvanise nature restoration across Sussex and contribute to our global effort to reverse our biodiversity crisis. KWF uses evidence, knowledge and inspiration from Knepp to support rewilding at scale, with a particular focus on communities, nature corridors (including the 
At the heart of rewilding sits a critical message – we need to connect to succeed.