Queen Mary University of London researchers have partnered with us here at Knepp on a project that will help rewilding efforts up and down the country. The Queen Mary team explain more here:
Rewilding is the practice of returning areas of land to a wild state, and can include the reintroduction of animal species that are no longer naturally found there. It involves working with natural processes to create self-sustaining ecosystems, often on marginal or unproductive agricultural land.
The project – 'A bird's-eye view of the Wildland: quantifying landscape change at a pioneering rewilding site' – has led to the creation of a data set that will be of great help in supporting research into rewilding at Knepp and beyond. It was led by Dr Alex Henshaw and Dr Gemma Harvey in the School of Geography at Queen Mary in collaboration with ecologists and conservationists from the Knepp Estate in West Sussex, UK.
The research provides valuable insight and data into how the landscape of the area has changed since rewilding began in 2000. It shows there has been a significant amount of new vegetation regeneration in this time, with pre-existing hedgerows and woodland also growing substantially in height and width. The proportion of woodland and scrubland in Knepp's Southern Block has increased from 13% to 42% of the site, delivering more than 1.3 million square metres of new woody habitats. This provides more habitat and food sources for local animals, supports pollination, may offer natural protection against flooding, and enhances the natural beauty of the area – encouraging rewilding tourism.
Beyond informing future wilding research at the Knepp site, the project and data provides a methodology that can be used at other rewilding sites to support their conservation efforts.
The data were gathered by the Environment Agency using innovative laser scanning technology, known as LiDAR. It uses beams of light to measure the position of any element of vegetation with high levels of accuracy. Through this, the researchers were able to capture changes in the amount of plant life, vegetation height, and new types of vegetation that have appeared and been influenced by the free-roaming large herbivores and the natural processes they contribute to the landscape. All of this was captured in 3D to create the open access geodatabase. This website goes in to more detail of how to download the geodatabase.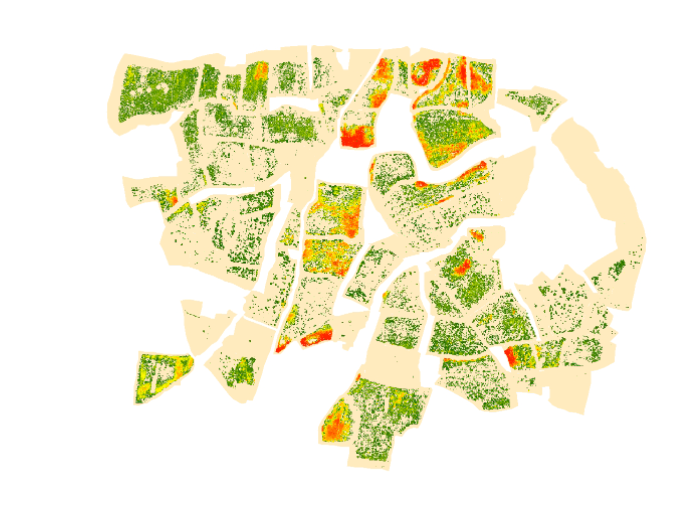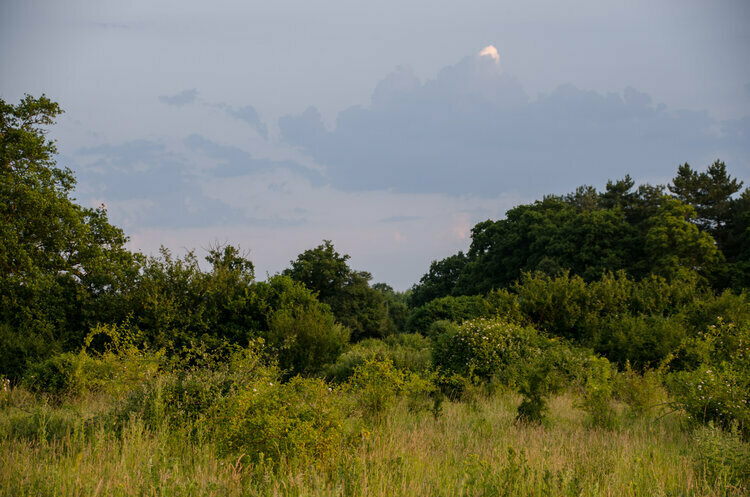 There are multiple benefits of rewilding. Crucially, it reverses biodiversity loss and restores missing plant and animal species. As well as this, it has additional environmental benefits in removing carbon from the atmosphere and helping to fight climate change.
The Knepp rewilding project has won numerous conservation awards, and is listed as an outstanding example of landscape restoration in the UK Government's 25 Year Environment Plan. The aim is to establish an ecosystem where nature is given as much freedom as possible.
The project has its own website and open-access geodatabase which can be accessed here
Dr Alex Henshaw, Reader in Physical Geography at Queen Mary University of London said: "This project will be incredibly useful for understanding the form and function of the vast range of habitats that have regenerated at Knepp Wildland and other rewilding sites. We can already see an environment that has gone from strength to strength, where animals and plant species can thrive. We now have the data and methods needed to fully explore the important contributions of projects like Knepp.
"The dataset is also an important resource for rewilding sites across England, offering a blueprint for capturing the data and information they need to understand and evaluate rewilding directions and outcomes.
"With a huge number of species in England in decline, rewilding is arguably more important than ever."

Penny Green, Knepp Ecologist added:
"This fantastic new resource will be instrumental in supporting a wide range of future research at Knepp, including estimating carbon sequestration and understanding habitat use and ecosystem changes. The data will help us to understand why cuckoos have been so successful here, for example, as we can use this habitat dataset to delve into more detail about the scrub structure and share what we are learning here to help better manage other sites for cuckoos."