Shipley Parish Magazine – Knepp News
Jason Emrich, Land Agent / Estate Manager
As lockdown eases and Spring is in the air, we are relieved and grateful to emerge from 2020, albeit the grim news that HDC are considering Thakeham Homes' 3,500 house development north east of Buck Barn as viable, is a horrendous thought for us. More at the end of this article.
On a happier note, Knepp's visitor manager Rachel, who lives at Newbarn Farm writes:
---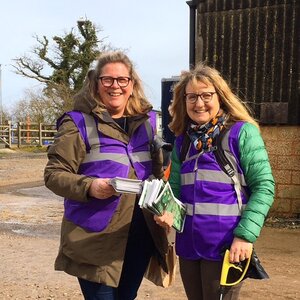 We are thrilled to announce that our programme of Knepp volunteer footpath wardens has started for the 2021 season.
These friendly people will be heading out in pairs on our public footpaths to engage with visitors to share the love of rewilding and nature. They will help lost souls find their way around Knepp, hand out footpath maps and information and help the team with keeping the area pristine through litter picking.
Feel free to say hello when you see them at Knepp (you can't miss them with their special 'Knepp-purple' high-vis vests!).
If you are interested in becoming a volunteer footpath warden please contact Rachel rachel@knepp.co.uk
We have a number of groups of volunteers on Knepp, from stork feeding & nest monitoring, (four nests are currently occupied with pairs of storks so far!), to the above footpath rangers. Do please get in touch if you would like to get involved with any of our projects. We are also recruiting for a ranger/tree officer if that is of interest.
As lockdown allows, our camping and safaris will commence once again and in 2021 we are running 20 free Safaris for worthy groups and local residents. These will be walking safaris, at a gentle pace for about 2 ½ hours, with frequent stops for wildlife-spotting. You'll need a moderate level of fitness and be able to cope with walking on uneven ground.
Our safaris are suitable for all (subject to 12+ policy I'm afraid) – wildlife novice, amateur enthusiast or professional ecologist. Your guide, who is highly experienced in species identification, will take you to the current hotspots for wildlife activity according to the season.
If you are interested, please contact Rachel who can provide further details and book you on. Or visit our website www.kneppsafaris.co.uk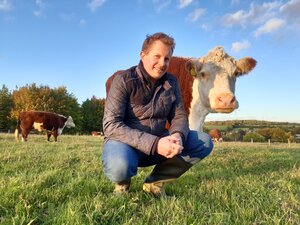 Farming around Shipley and Dial Post – In other news we have an exciting new regenerative farming project starting on the land around the village of Shipley and near Dial Post. This marks a return of active farming to these areas, but in a way that farms in tune with nature whilst also producing food. Russ Carrington who will soon be moving into the village is keen to meet you all and explain what will be happening on the land, and how you might be able to get involved. We've set up a Zoom for 14th April at 6pm so that you can hear all about it and ask any questions. Simply click the link to join: https://zoom.us/j/92309491693?pwd=b2wzZ1hXZnRmZmw0dEFkVG5uWC8wdz09
Property – Our building and property teams have been flat out throughout the last year and we have juggled dozens of projects as properties have changed hands. Thankfully many of us are jabbed-up now so life is starting to return to normal and we are once again convening team meetings in person!
Elsewhere, we are working hard on a solution to the McDonalds congestion problem, but it will be a lengthy process, and we can only hope in the short term that the numbers visiting will abate as life returns to normal.
Our Swallows Farm café redevelopment starts in April and we are all looking forward to the first phase which is the restoration of a stunning Sussex Barn at the heart of the farmyard with local craftsman John Russell working alongside our building team. A new car park will also be built as fast as possible to try to ease the pressure on the parish verges if the intensity of visitors to the countryside continues in 2021.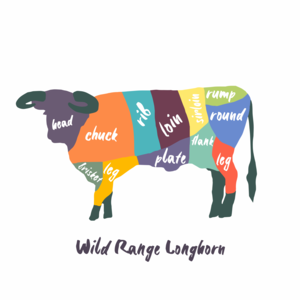 Knepp Wild Range meat business came a step closer to onsite processing with the re-roofing of Pound Farm buildings in March and a new electricity supply to feed the refrigeration equipment, and we hope that locals have found the click & collect function on our website should they want to buy Knepp produce. In addition our campsite shop and café at Newbarn is open at weekends and will be open daily again from April.
New use for Countryman Gun Club – on our old estate maps these paddocks were known as Woodgers Lagg, so from hereon that is what we are calling this land due south of the Countryman pub. It has taken a couple of years, but alongside a new charitable foundation that we are establishing, this land will be used for educating students in nature conservation from June this year, so I am afraid all those that are used to using it as a cut through will have to walk a bit further for their circular walk off Countryman lane!
Buck Barn Development (Wealdcross) – we are continuing to support West Grinstead Action Group in their efforts to object to the Thakeham Homes development, and in addition will be starting a national campaign about the conflict between the desperate state of biodiversity and our Government's policy to force Horsham District to build so many houses. We hope that everyone will take the time to support those that have stepped-up to object to this development.
Finally, happily – Billie (named by the fisherman at Laybrook), our surviving escapee beaver has made it to a National Trust project locally. We are re-designing our beaver project and will try again in 2021.