We're delighted to announce that on 10th January Natural England granted our application to release beavers into an enclosed area at Knepp. This is one of a number of beaver licenses granted in England for similar introductions so far this year, in a move which could, eventually, see beavers back in the landscape after an absence of around 500 years.
It has long been a dream of Charlie Burrell and Isabella Tree, owners of the Knepp rewilding project, to get beavers back here. The beaver is a keystone species because of its beneficial impact on flood and drought mitigation, and on biodiversity.
The plan is to introduce two pairs of beavers in the Southern Block of the Knepp Estate where there is plenty of scope for water restoration and a cornucopia of vegetation – particularly sallow (naturally hybridising willow) – to occupy them. Beavers are extraordinary hydrological engineers and we can expect them to get to work straightaway building leaky dam systems and lodges, and creating channels and deep pools – all of which will provide protection from flooding in the Adur catchment downstream from Knepp, as well as maintaining a baseflow of water in drought conditions.
We have a lot of work to do before we can safely release the beavers here – perimeter fences to reinforce, culverts and outflowing streams to grid so the beavers do not leave our land. We will be using the same infrastructures and specifications used for the Forest of Dean enclosure where beavers were released under the watchful eye of Michael Gove in July 2018.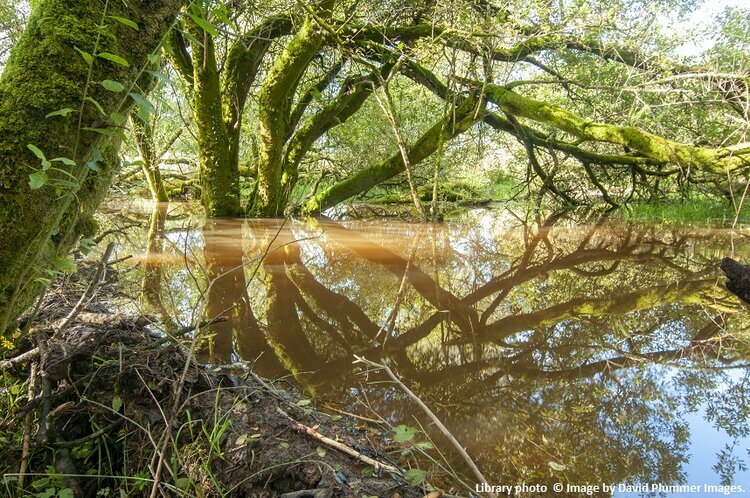 The British Isles used to be busy with beavers; place names resound with their ghosts: Beverley in Yorkshire, Beverston in Gloucestershire. They became extinct during the hard-hunting reign of Henry VIII, valued for their fur and castoreum – a glandular oil secreted from the base of their tail which was used to cure all manner of aches and pains. The extinction of beavers through hunting, however, has caused us more headaches than they ever cured. Without their hydrological engineering, and with the land drainage practices instigated since the Industrial Revolution, our lands have become prone to both flooding and drought. In Europe, where beaver reintroduction programmes across 24 European countries have restored beaver numbers to more than 1.2 million from only 1,200 in eight relict populations in 1900, the benefits for flood mitigation, water storage and water quality have been nothing short of astonishing. As well as attenuating flow, the University of Exeter has proved that beaver dams are effective at capturing soil eroding from intensively managed fields during heavy rain, and neutralising artificial nitrogen and phosphorous and other pollutants. Carbon is also locked up in the sediment. This extraordinary mammal could be one of the most powerful tools available to us for mitigating climate change.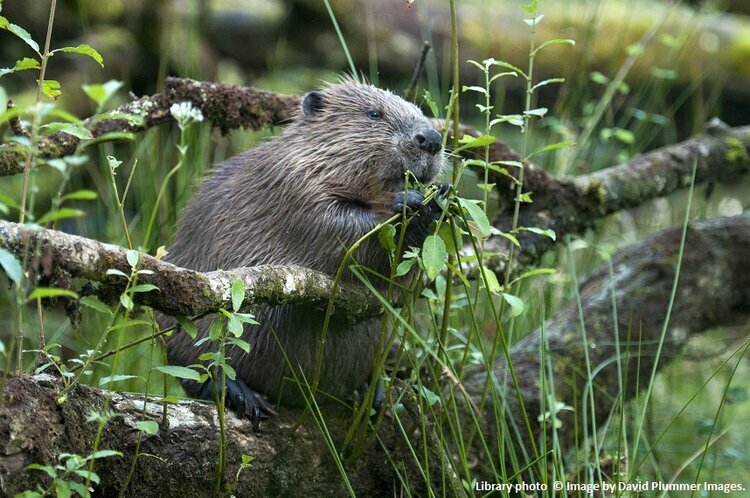 Beavers are also habitat creators. They have an exponential effect on the biodiversity and abundance of other species which thrive in the watery kingdoms it creates. Ponds, wet woodlands and networks of channels provide a complex variety of conditions that support a whole of host of species from mosses to amphibians, bats to aquatic beetles. Their coppicing of trees along the riverbanks – for food and to build dams and lodges – lets in sunlight which encourages green, oxygen-producing aquatic plants, while the woody debris they drag into the water provides a jungle of substrate for micro-organisms to grow on – fuel for populations of invertebrates which, in turn, provide food for fish and aquatic birds.
With several sites established in Wales and a burgeoning population in Scotland, Sussex will be the eleventh county in England to welcome the beaver back. At Knepp we'll be closely monitoring the effects of the beavers, continuing the important research into the ecosystem services and biodiversity benefits that this wonderful engineer can provide on the Low Weald clay.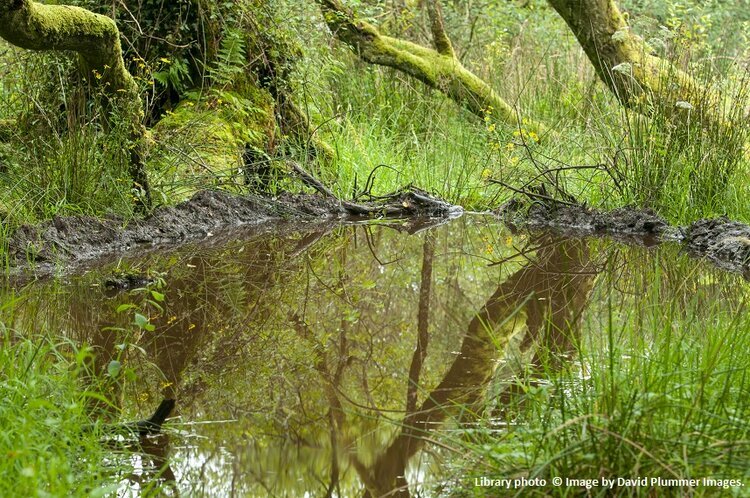 The Sussex beaver partnership is a group of key stakeholders which has been meeting for two years to discuss beaver reintroductions in Sussex. The partnership group consists of Natural England, NFU, Environment Agency, Knepp Estate, Southern Water, Ouse & Adur Rivers Trust & Sussex Wildlife Trust.
The Beaver Advisory Committee for England BACE is a strategic group that Charlie Burrell founded in July 2010 to help provide independent advice and information, and to act as a focal point for discussion about the reintroduction of beavers into England.