There's nothing that brightens up an autumnal day more than lesser redpolls – they're often seen in small flocks at this time of year as they search for food, chattering away to each other. Their tiny beaks are adapted to feed on fine seeds. I think it's likely they're feeding on willowherb and alder seeds here. Yesterday we were lucky enough to catch and ring ten lesser redpoll in the scrubland. They're such a pretty bird so see in the hand.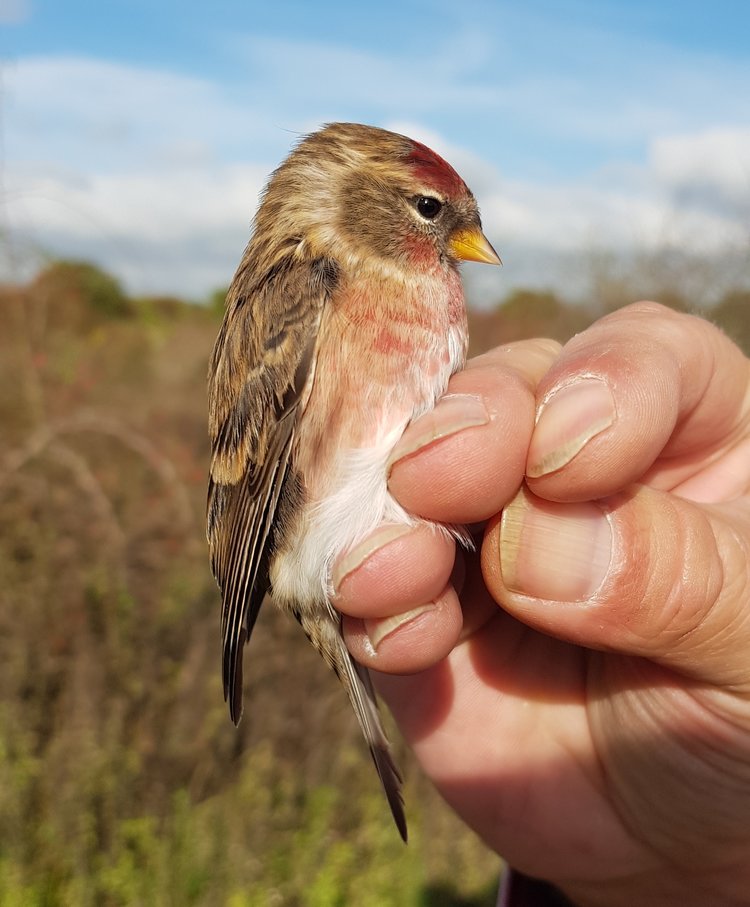 Bird ringing at Knepp Wildland over the last four years has really made me appreciate the importance of scrub here for migrating birds. This autumn we've been ringing at least once a week and it's fascinating to see the different waves of migrant species who stop off here to make the most of the burgeoning berries and abundant insects.
We started ringing for autumn migrants back in August, when we were seeing whitethroats, lesser whitethroats and reed warblers coming through in good numbers, as well as willow warblers and chiffchaffs. There was also the occasional excitement of a nightingale or grasshopper warbler.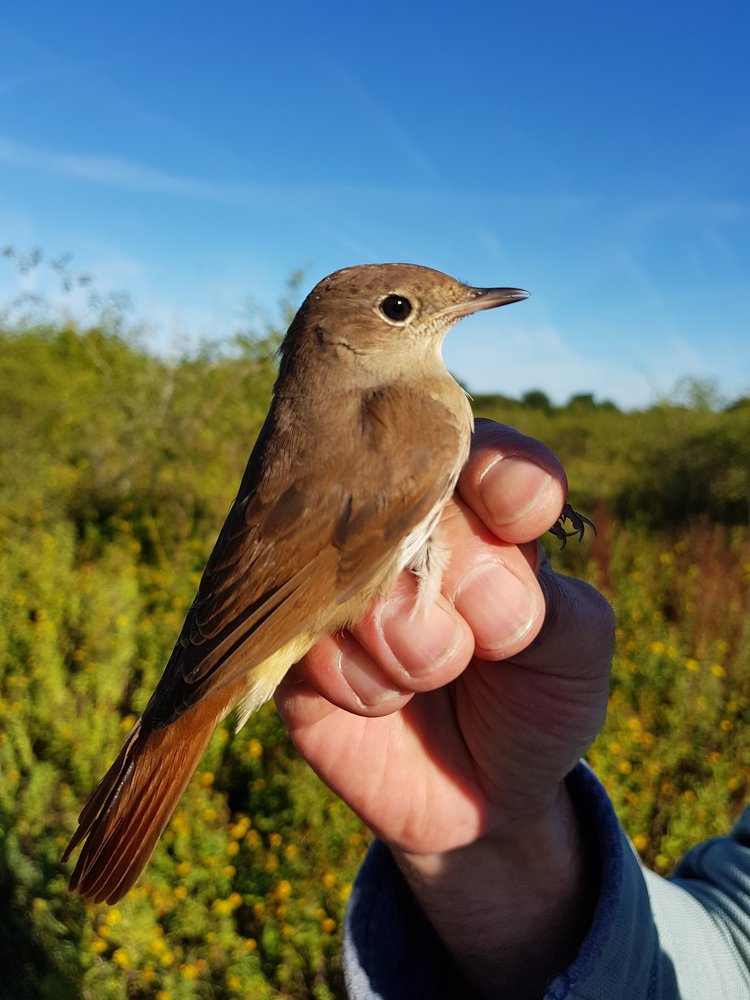 September saw a huge influx of blackcaps, with an astonishing number of 273 caught in one weekend in two fields. Imagine if you extrapolated that number to all of the fields with a similar scrub structure at Knepp – we must have had thousands of blackcaps here enjoying the blackberry crop, building up their fat and muscle stores for their onward journeys. This autumn we've ringed well over 1,500 birds in total, of which over 600 were blackcaps. On 15th September, alone, we caught 189 birds, of which 148 were blackcaps!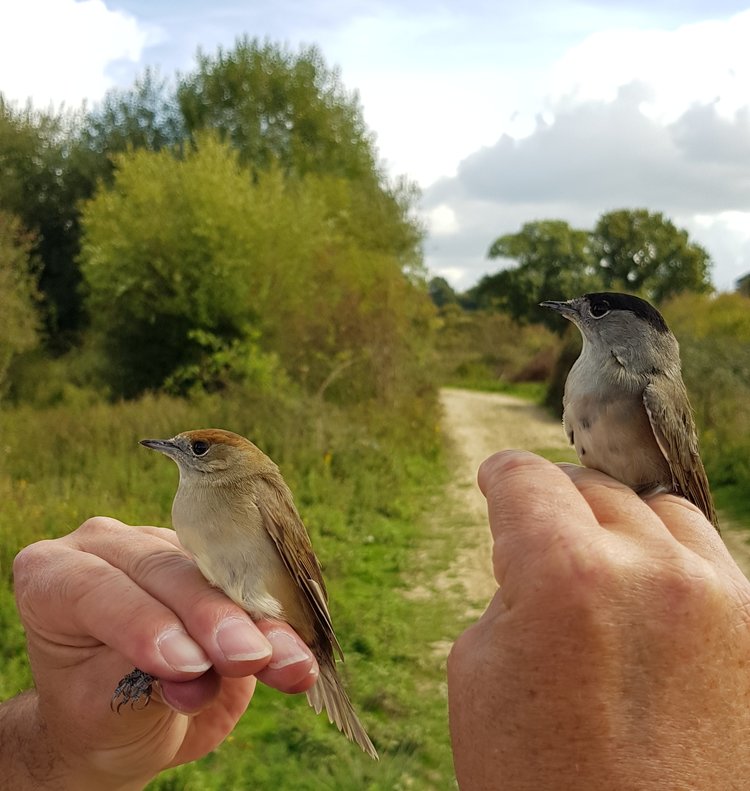 Yesterday we ringed the first redwings of the season. Having just arrived here from Russia and Scandinavia they're replenishing their energy by feasting on blackberries and hawthorn berries. Once the wild fruit larder is empty they'll feed in the more open pasture areas on worms, which are abundant in our pesticide-free soil.
by Penny Green, Knepp Ecologist