The Rush Wainscot is a Red Data Book moth, which is confined to just five areas in the UK. West Sussex is one of those areas with a couple of hotspots around the Horsham area. Its larval foodplants are Common Club-rush, Yellow Iris, Bulrush and Lesser Bulrush, of which we have plenty here at Knepp Millpond.
It was hunted for and not found in surveys during 1995. During baseline surveys for the rewilding project in 2005 it was targeted again, and this time one was discovered. It was caught in a moth trap on Knepp Millpond, but despite further attempts to catch this moth in following years it was not found again, this included several fruitless attempts in 2015 and 2016.
Always up for a challenge we thought we'd target another part of the estate this year, so we put moth traps out after our August Bat and Moth Safari, at the western end of the Hammer Pond. The habitat here is wonderful and just right for the Rush Wainscot.
We sorted through the moth trap at about 1.00am as we were planning on packing up: at this time the temperature had dropped and the moths had started slowing down. There was a good variety of different moths, with the autumnal-looking Dusky Thorn being one of the most numerous: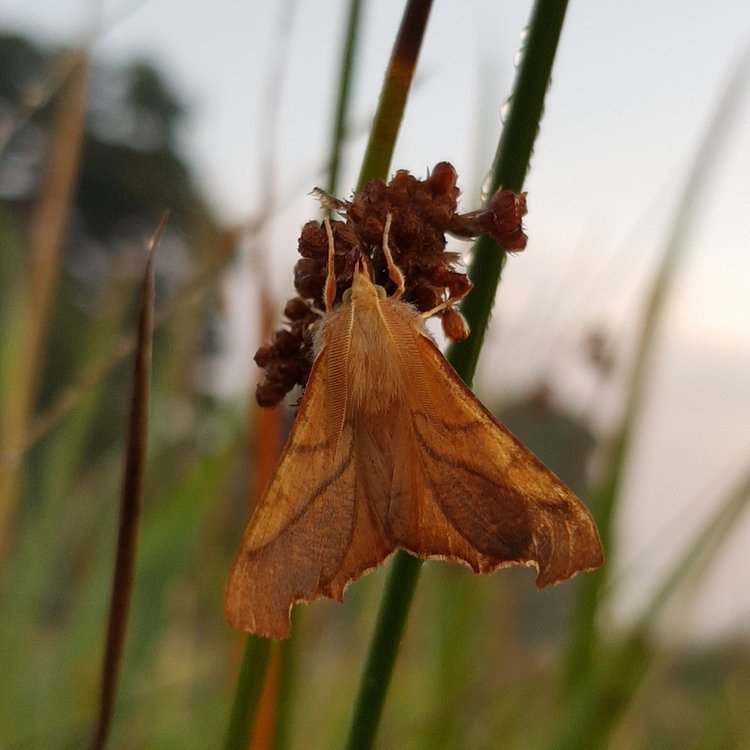 And we caught this unusual form of Clouded Border: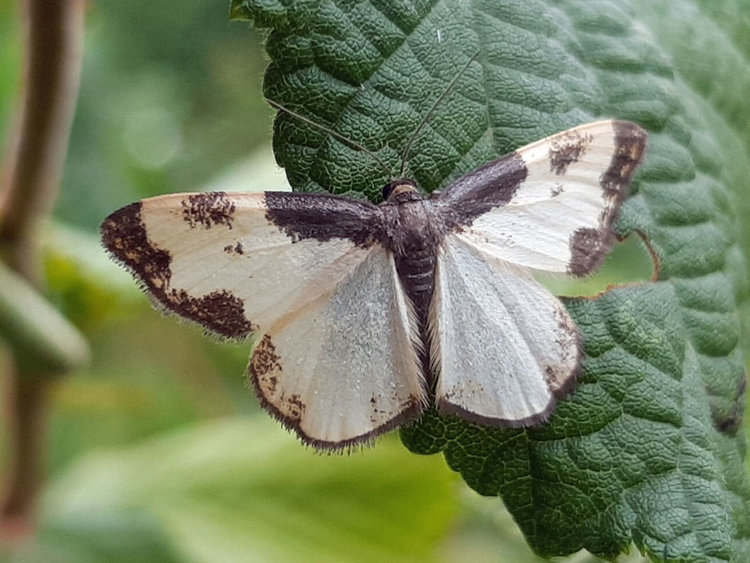 We had got to the bottom of the last trap…as we turned over the last egg carton we spotted something that looked pretty good to us. At last, a Rush Wainscot!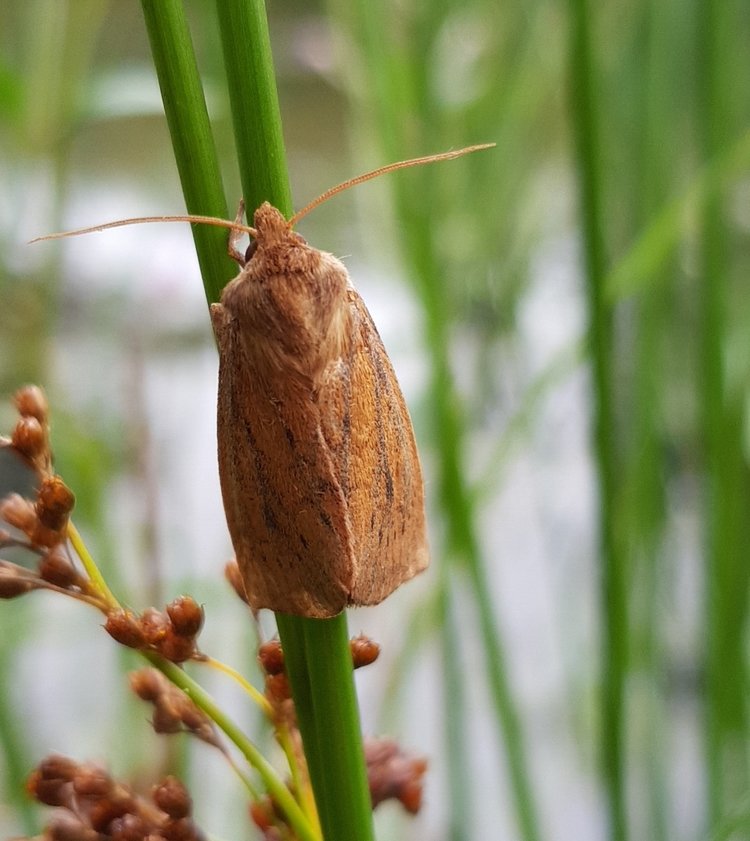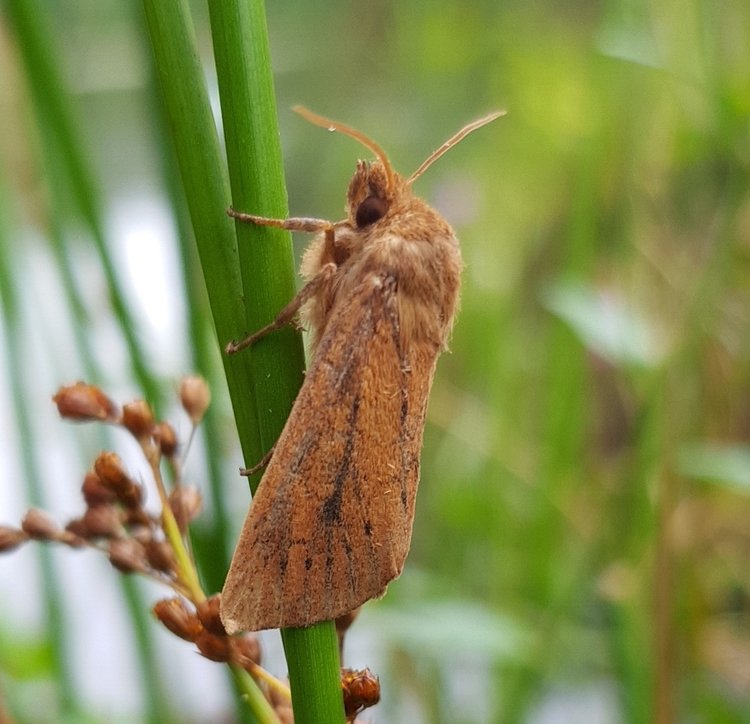 We're really pleased that it's still at Knepp; we won't give up looking for it again at the Millpond though, it would be good to know that it's still there too.
by Penny Green, Knepp Ecologist