A year ago, the bountiful expanse of the Market Garden was a lifeless, over-grazed pony paddock. This week, after many months of hard work, we are thrilled to announce we're officially certified organic by the Soil Association.
For our head market gardeners, Signe and Rosanna, getting to this point has involved jumping through more hoops than you might imagine. As well as avoiding any chemical fertilizers or pesticides, we've had to assess every degradable and compostable material involved in the growing process.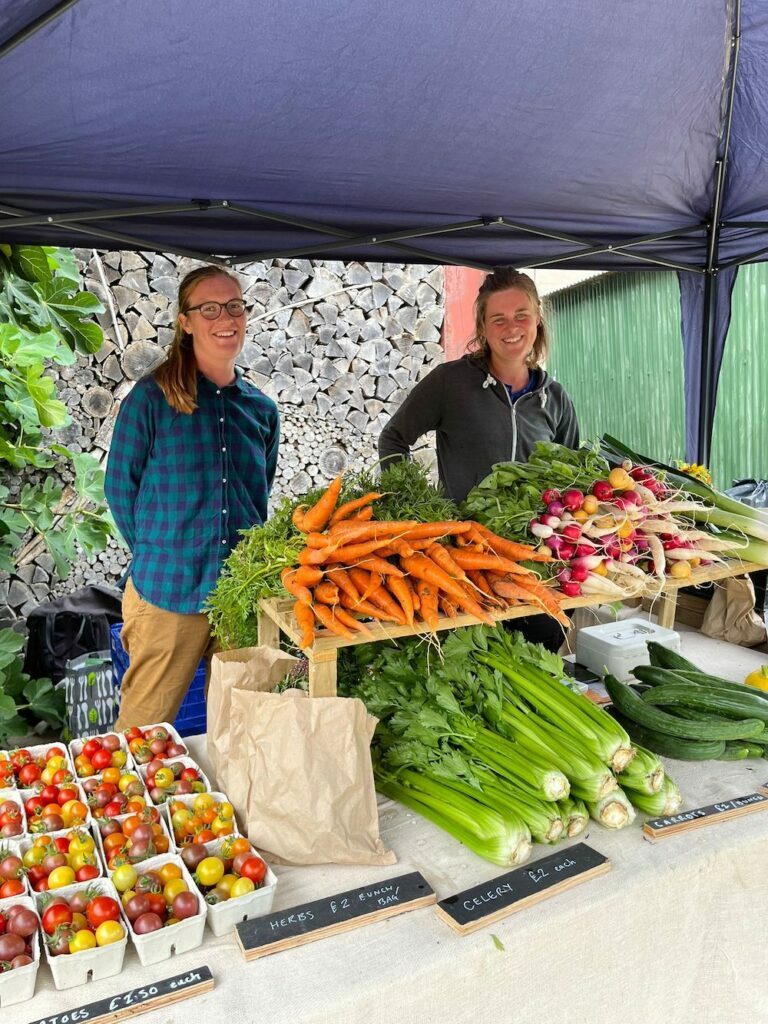 Although standard certification does allow the use of non-organic manure, we decided it was important, as part of our ethos, to use only organic manure. Luckily, Knepp's organic regenerative farm has a plentiful supply, supplemented by compost created from organic waste across the estate and at the butchery.
For Soil Association creditation, organic seeds must be used whenever possible – which is extra tricky in the wake of Brexit. For example, organic onion sets previously came from Germany. This is no longer commercially feasible. Instead, we used a non-organic variety from a small-scale UK seller. You can also apply for special dispensation to plant unusual seed varieties – such as our green zebra tomatoes, which were a huge success.
Packaging is another key factor. Anything compostable or degradable mustn't be derived from genetically modified (GM) products, which can be exceptionally hard to trace. This meant we couldn't use recycled cardboard to suppress weeds as we couldn't be sure how the glue and ink were produced. Instead, we opted for a little extra tilling.
We also incorporated many practices that weren't an 'organic' requirement but that we felt were ethically important and conducive to growing healthy, vibrant vegetables. This included focusing on soil health, planting cover crops and pollinator-friendly flowers, experimenting with no-dig principles, and keeping food miles low by only selling locally.
We believe we've benefited from the Market Garden's proximity to the rewilding project. The prevalence of birds of prey, including our resident kestrel, has helped suppress rodents that would otherwise be helping themselves to our vegetables. We've also been visited by an abundance of pollinators, which many market gardeners from our local network say they struggled with last year. We hope to quantify these observations with scientific data in the future.
Next month we'll be sowing our first seeds of 2023, ready to share our delicious, nutritious and regeneratively-grown ORGANIC vegetables come spring.